Fenugreek Capsules
Women's Health
Regular price

Sale price

Rs. 595.00
Empower Women's Wellness: Say goodbye to menstrual discomfort and hormonal imbalances, and embrace well-being with enhanced vitality and youthful radiance.
Benefits

Regularises menstrual cycle
Relieves period cramps
Effective in weight management
Visible anti-ageing benefits
Lowers blood sugar
Supports breast milk production
Reduces labour pain
Restores hormonal balance
Net Quantity

Net Quantity: 30 capsules

1 month supply
KEY INGREDIENTS

Each HPMC (Vegan) capsule contains:
Fenugreek Oil 500 mg
SUGGESTED USE

Consume 1 capsule per day before or after meals with water.
Suitable for both men and women of over 18 years of age.
OFFERS

Use Coupon Code FIRST10 to get additional 10% off on your first order.
Use Coupon Code PREPAID to get additional 5% off on prepaid orders.
Get additional 10% automatic discount on purchase of 3 products or more.
Share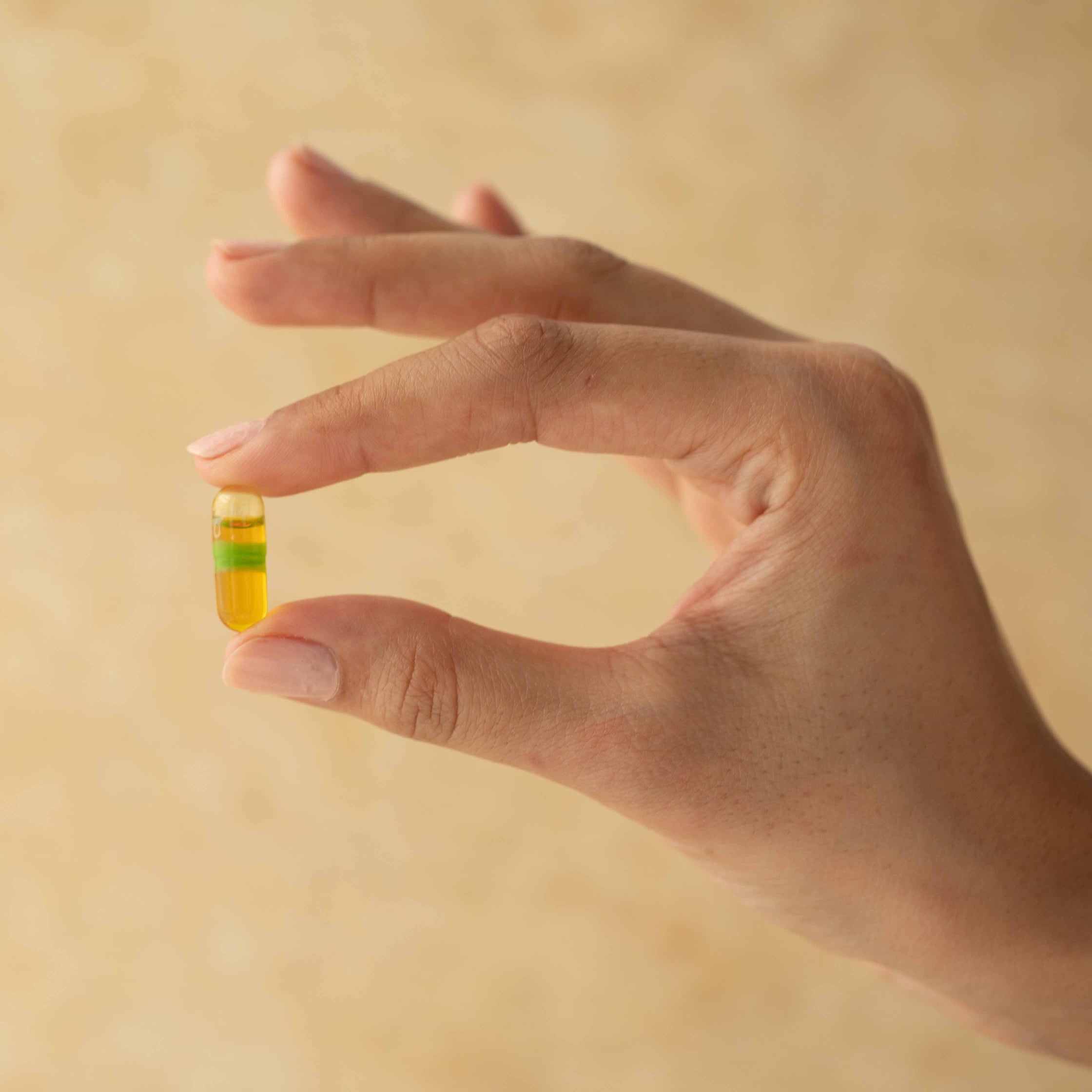 Why Liquid Capsules ?
Quick release & absorption

5x thinner walls

Enhanced effectiveness, rapid results

Transparent & pure

See the goodness in every liquid capsule

100% Vegan & No preservatives

Wellness that aligns with values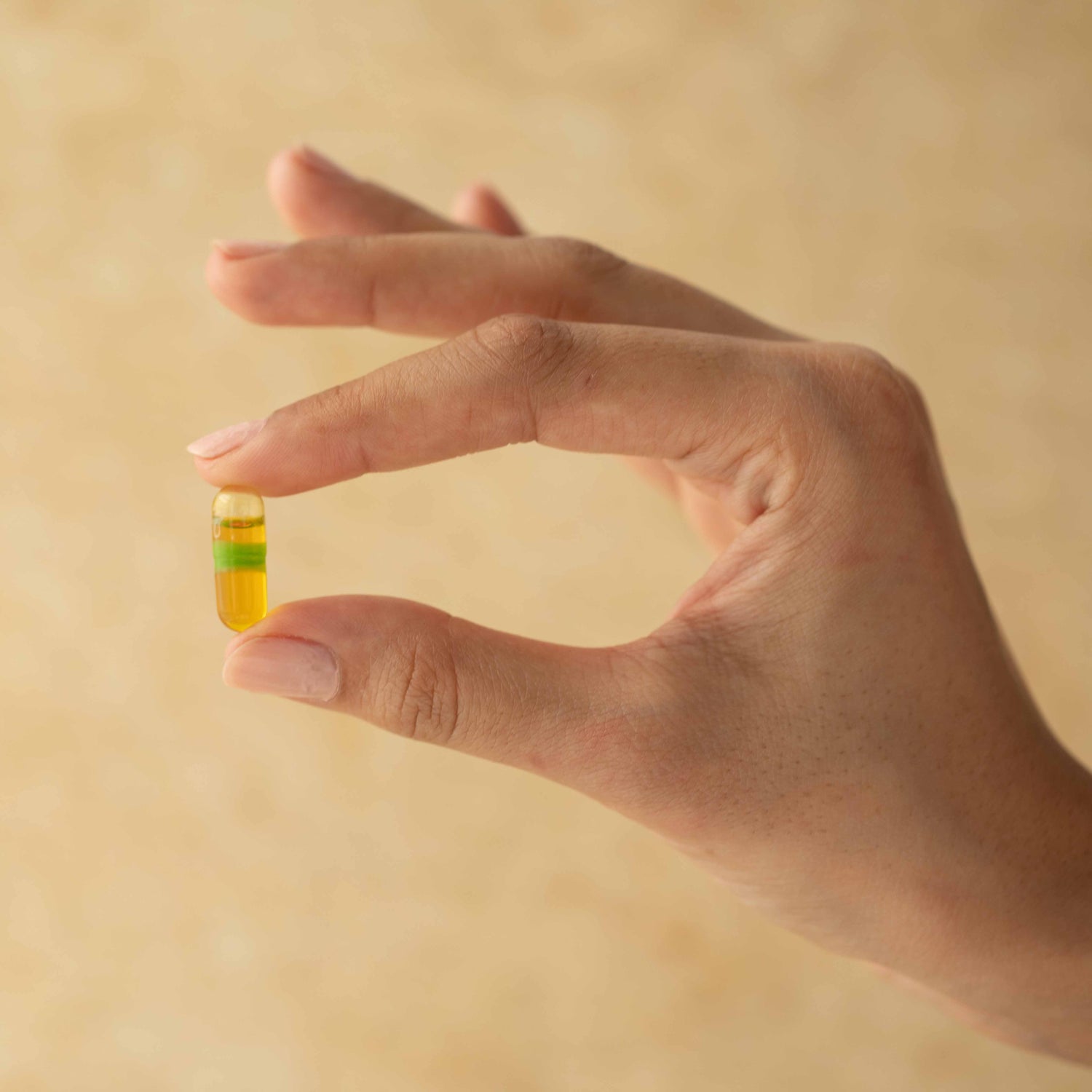 The Future of Health Is Clear
Say goodbye to pseudoscience and embrace evidence-backed wellness. We don't buy into health fads; we drive scientific evolution. Our journey led us to collaborate with leading scientists, challenging them to redefine excellence. The outcome? A capsule that embodies simplicity, purity, and undeniable scientific integrity. Your path to well-being starts here.
Know Our Technology
Meet Our Ingredients

FAQs
How do I take the liquid capsules?

Our liquid capsules are designed for easy consumption. Simply take the recommended dosage with water. One capsule a day before or after any meal.
How many capsules are included in each pack?

Each pack contains 30 liquid capsules, providing a one-month supply when taken as recommended.
Who can take these capsules?

Our liquid capsules are designed for anyone above the age of 18 and can be taken by individuals seeking to enhance their overall well-being. However, if you are pregnant, nursing, have underlying health conditions, or are taking medications, it's advisable to consult a healthcare professional before starting any new dietary supplement.
Are your capsules suitable for vegetarians and vegans?

Yes, our capsules are 100% vegan-friendly, and we do not use any animal-derived ingredients in our formulations.
Can I take multiple capsules at once?

The capsules can be combined with our other products. It's best to follow the recommended dosage provided on the packaging or as advised by a healthcare professional. Exceeding the recommended dosage may not provide additional benefits and is not recommended.
How soon can I expect to see results?

Results may vary from person to person, but many individuals experience positive effects within a few weeks of consistent use. Remember, consistency is key to achieving optimal results.
Are there any known side effects?

Our products are formulated with natural ingredients and are generally well-tolerated. However, as with any dietary supplement, some individuals may experience minor reactions. If you have concerns or experience any adverse effects, please discontinue use and consult a healthcare professional.
Testimonials



These capsules provide fast and effective relief, allowing me to go about my day without the discomfort and pain.

Payal
Not only do they restore hormonal balance effectively, but being vegan, they align perfectly with my lifestyle and values.

Meera
I am amazed at the results and the speed with which they took effect. Ayurvridhi, your product has made a significant difference in my life, and I can't thank you enough!

Namrata
I highly recommend
I've tried many similar products, but this one stands out. It's effective and delivers on its promises
a must try product
these capsules are a must-try
The best
The product is very good and effective. Loved it