Black Cumin Capsules
Lungs Health
Breathe Freely and Live Actively: Experience relief from asthma, colds, and high blood pressure while enjoying improved lung health and enhanced overall vitality.
Benefits

Fights asthma, cough & cold
Reduces high blood pressure
Soothes arthritis & colic pain
Reduces inflammation
Optimises liver health
Aids digestion
Antibacterial & anti-cancer 
Reduces headaches & migraines
Net Quantity

Net Quantity: 30 capsules

1 month supply
KEY INGREDIENTS

Each HPMC (Vegan) capsule contains:
Black Seed Oil 500 mg
SUGGESTED USE

Consume 1 capsule per day before or after meals with water.
Suitable for both men and women of over 18 years of age.
OFFERS

Use Coupon Code FIRST10 to get additional 10% off on your first order.
Use Coupon Code PREPAID to get additional 5% off on prepaid orders.
Get additional 10% automatic discount on purchase of 3 products or more.
Share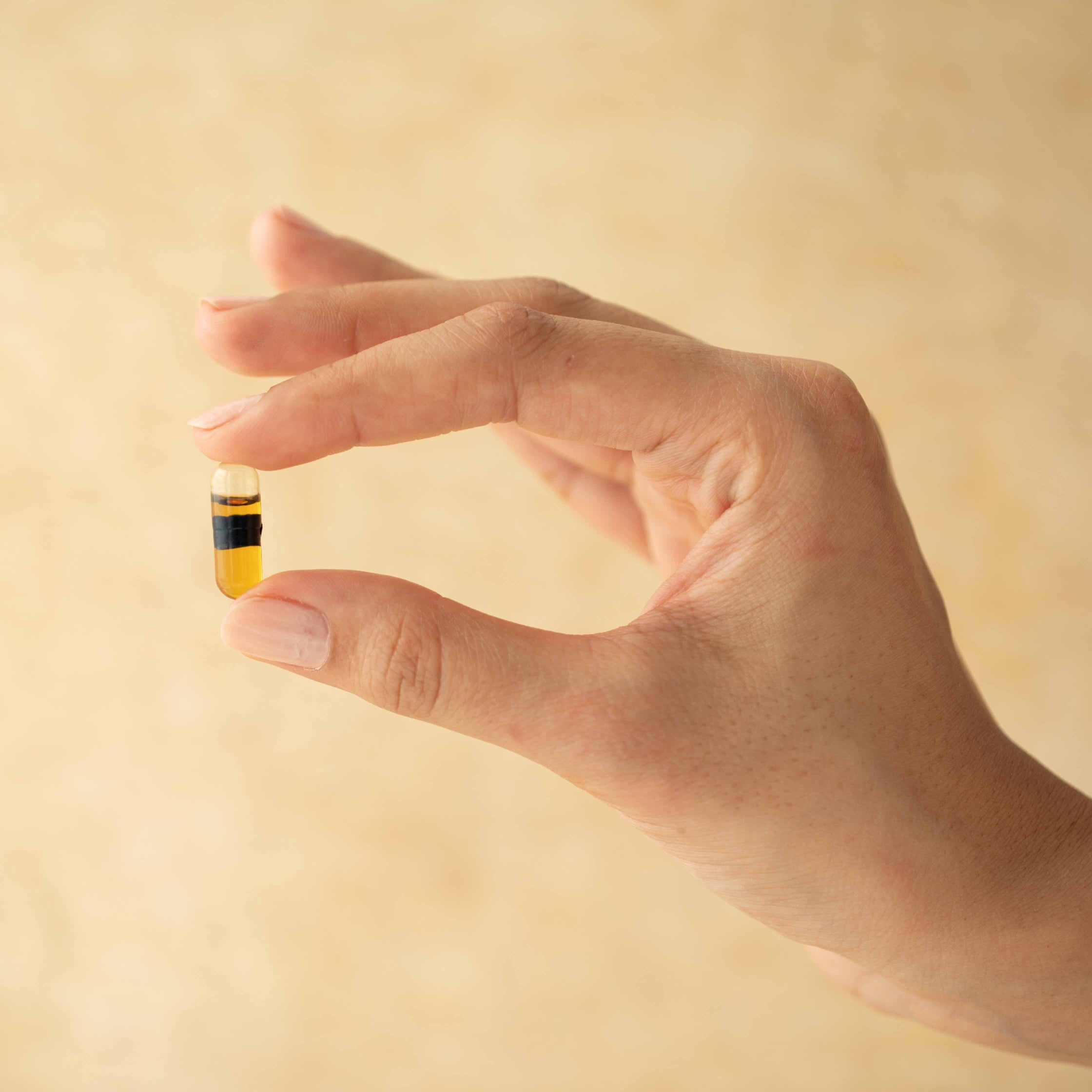 Why Liquid Capsules ?
Quick release & absorption

5x thinner walls

Enhanced effectiveness, rapid results

Transparent & pure

See the goodness in every liquid capsule

100% Vegan & No preservatives

Wellness that aligns with values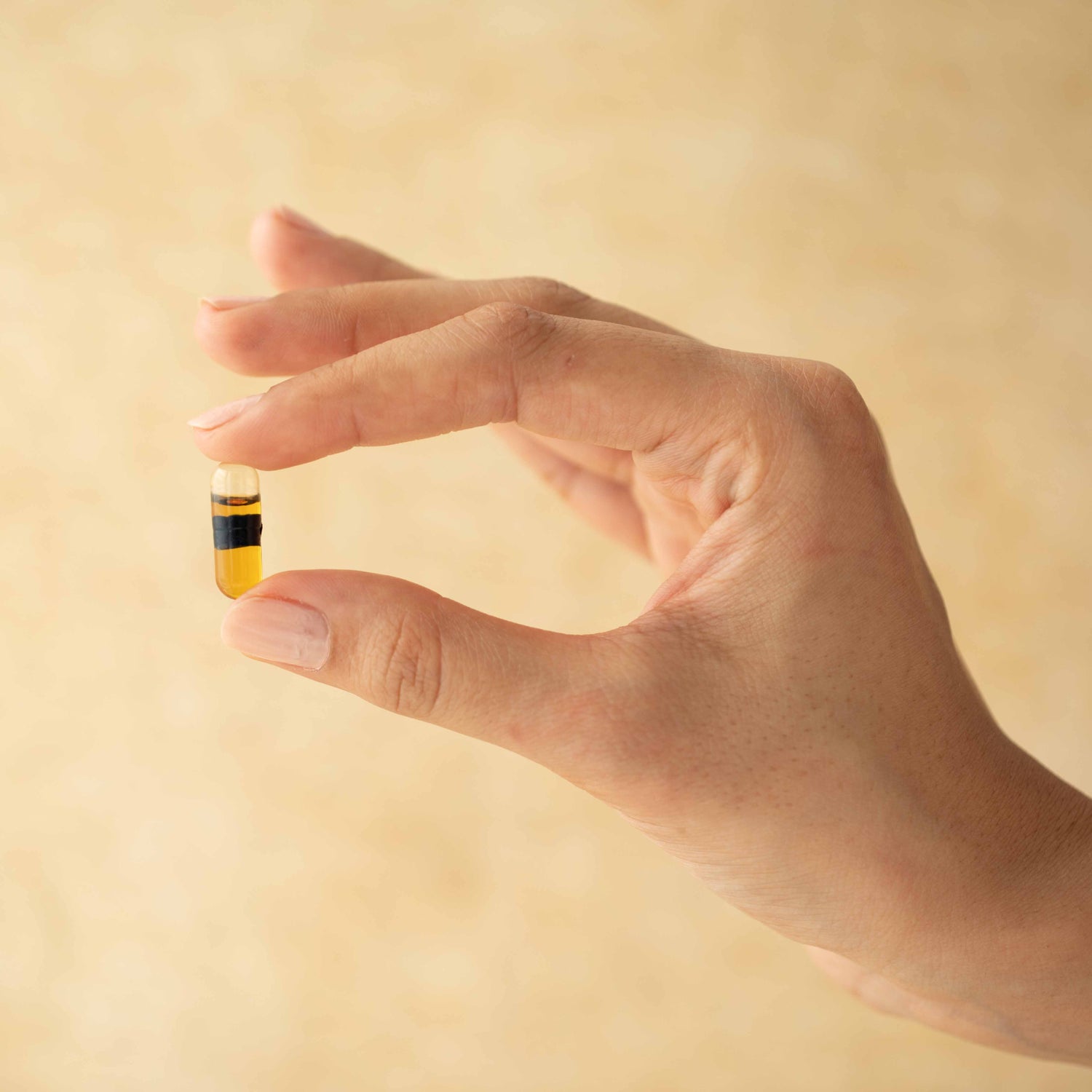 The Future of Health Is Clear
Say goodbye to pseudoscience and embrace evidence-backed wellness. We don't buy into health fads; we drive scientific evolution. Our journey led us to collaborate with leading scientists, challenging them to redefine excellence. The outcome? A capsule that embodies simplicity, purity, and undeniable scientific integrity. Your path to well-being starts here.
Know Our Technology
Meet Our Ingredients

FAQs
How do I take the liquid capsules?

Our liquid capsules are designed for easy consumption. Simply take the recommended dosage with water. One capsule a day before or after any meal.
How many capsules are included in each pack?

Each pack contains 30 liquid capsules, providing a one-month supply when taken as recommended.
Who can take these capsules?

Our liquid capsules are designed for anyone above the age of 18 and can be taken by individuals seeking to enhance their overall well-being. However, if you are pregnant, nursing, have underlying health conditions, or are taking medications, it's advisable to consult a healthcare professional before starting any new dietary supplement.
Are your capsules suitable for vegetarians and vegans?

Yes, our capsules are 100% vegan-friendly, and we do not use any animal-derived ingredients in our formulations.
Can I take multiple capsules at once?

The capsules can be combined with our other products. It's best to follow the recommended dosage provided on the packaging or as advised by a healthcare professional. Exceeding the recommended dosage may not provide additional benefits and is not recommended.
How soon can I expect to see results?

Results may vary from person to person, but many individuals experience positive effects within a few weeks of consistent use. Remember, consistency is key to achieving optimal results.
Are there any known side effects?

Our products are formulated with natural ingredients and are generally well-tolerated. However, as with any dietary supplement, some individuals may experience minor reactions. If you have concerns or experience any adverse effects, please discontinue use and consult a healthcare professional.
Testimonials




Ayurvridhi's Black Cumin Capsules have been a true blessing in my life.

Payal
These little wonders have helped me lower my high blood pressure

Rajesh
They're a natural and effective solution that has improved my overall well-being.

Meera
They provide quick and effective relief, making my life so much more comfortable.

Ajay
They've helped me stay healthy and avoid colds and coughs.

Namrata
Best results
I used this capsules for cold and the results are amazing. It also solved digestion problems.
My healthy routine
These Capsules have been a fantastic addition to my daily routine. They are convenient to use and the results have been outstanding
A healthy choice
It's a healthy choice that suits my lifestyle perfectly.
Amazing product
These Capsules have been a big help for my asthma..... I'm feeling better since I started using them.
Highly recommened
Since I started taking them, I've experienced a significant reduction in the frequency and intensity of my headaches.